Main content starts here, tab to start navigating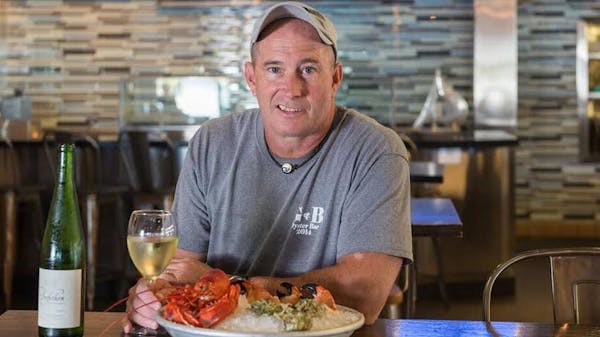 Chef Steve
Chef Steve Shockey is a Texas native who grew up in a large family and always loved to cook. After a successful career as a General Manager for an Anheuser-Busch Distributor, Steve decided to pursue a second career in the culinary arts which he had always been passionate about. At the age of 35, he was accepted into the School of Culinary Arts at the Art Institute of Houston and graduated with honors in 1997. His influences include the famous Chef Emeril Lagasse, Chef Dean Fearing of the renowned Mansion at Turtle Creek in Dallas and Chef Pierre Viau who was the guiding force behind Maxaluna, South Florida's premiere restaurant during the 1990's.
Chef Steve's talent and creativity has continued to grow and flourish since his relocation to Florida fifteen years ago. Drawn to South Florida by his love of "all things in, on or around the water" as well as a desire to experience the melting pot of different types of cuisine this region has to offer, Steve has spent a large portion of his time in Florida in the Max's Grille organization and at the recently closed Christine's in Ft. Lauderdale whose accolades included The New Time's "Best New Restaurant" in 2008, Florida Trend Magazine's "Golden Spoon" Award as well as and invitation to cook at the James Beard Foundation in New York.
Chef Steve's new home is G & B Oyster Bar, sister restaurant to Coconuts & owned by Eliot Wolf & Merv Jonota, who's core mission is to provide a higher standard in both customer service & food quality. Being a part of this successful team has allowed him to continue to take excellent care of his guests by creating food centered on the freshest possible ingredients while still adding his own unique twists cultivated from a culinary background that includes the Southwestern flavors of Texas, the Cajun/Creole influences of the area he grew up in as well as the ethnic and cultural diversity of the area in Florida he has chosen to call home.